The MOSQUITO-SAFE tent has been designed to be placed on a bed. For a restful and relaxed sleep. Thanks to the clever, patent-pending design, the tent can be quickly set up and taken down in the accomodation. This comfortable tent has the following characteristics:
Its length and width is variable – this is especially suitable during travels (for holidays, for sales reps and so on)
Is stable enough to protrude over the foot of the bed, and is therefore suitable for tall people
The bottom is made of a cotton blend fabric – just like bed sheets
Machine washable warm (up to 40 °C) – therefore you will always have your own, clean bedsheet with you
The bottom and the mesh are both made of material certified in accordance with OEKO-TEX® (STANDARD 100), so your sleep is undisturbed
The non-toxic impregnation repels insects like mosquitos, bedbugs and gnats and arachnids like mites or ticks
The mesh size of approx. 190 mesh surpasses the WHO's recommendations by far
Entrance on both sides
Storage bag at the tent roof (for flashlights, mobile phones, …)
High-quality tent poles of anodised aluminium
YKK zippers
4 anchoring points for guy ropes
Carrying bag with zipper, handle and shoulder strap
Tent length (external dimension): 180 to 240 cm
Tent width (external dimension): 95 to 188 cm
Tent height (internal dimension): approx. 130 cm
Weight: approx. 2 kg
Packing dimensions: approx. 46x12x12 cm
Color bottom / mesh: white
Additional information
| | |
| --- | --- |
| Weight | 2200 g |
| Dimensions | 46 × 12 × 12 cm |
The 100% protection by impregnation is effective against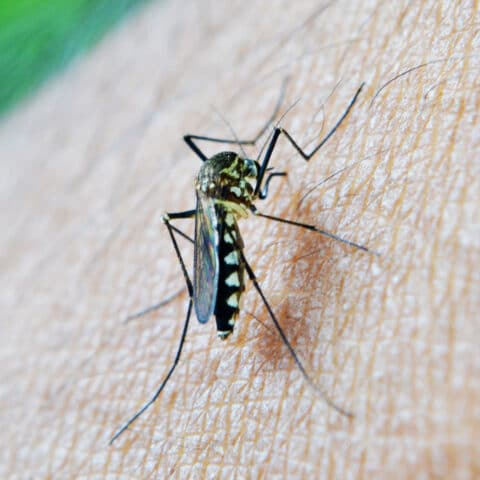 Insects
Mosquitoes, bedbugs, lice, fleas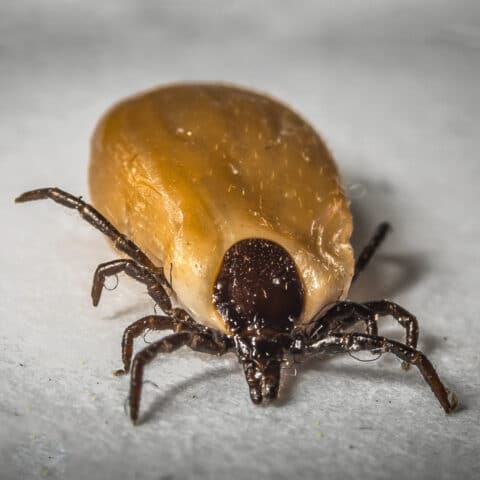 Arachnids
Spiders, mites, ticks, scorpions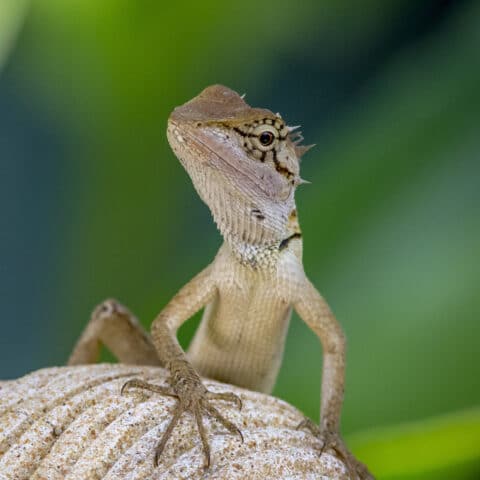 MOSQUITO-SAFE is treated with a special impregnation certified in accordance with OEKO-TEX, which is
non-toxic, inodorous and safe for babies 6 months and older, suitable for pregnant and lactating women
repellent, not an insecticide
its protective effect lasts for over 100 washing cycles!
it safeguards against the accidental displacing of bedbugs into your luggage or your rooms
prevents mosquitoes from biting through the mesh – even if body parts are pressed against the fabric
If you plan staying in regions with a high risk for yellow fever, zika virus infections, dengue, or malaria, the WHO strongly recommends using an impregnated mosquito net.
Further positive characteristics of the MOSQUITO-SAFE
The high-quality anodized aluminum poles are extremely durable, and the tent also has a practical shelf. Two large entrances (one on each side) make entering and leaving the tent very easy. The critter-proof, breathable MOSQUITO-SAFE XXL mosquito tent fully protects you from insects, spiders and reptiles (like mosquitoes, ticks, flies, wasps, lice, bedbugs, snakes and many more).
Its patent-pending design makes the MOSQUITO-SAFE variable in length as well as in width. Enabling you to fully adapt the tent to the dimensions of the bed in your lodgings. From now on, you'll be able to make full use of a large bed, and not run into problems when setting up the tent on a small bed either.
The storage bag is located in the roof of the tent, right in the centre – without taking up headroom. It is large and easy to access – from the inside as well as from the outside. Here you can store everything you might need during the night.